Did you know we have a 'Feed Me Family' range?
That's right, a diverse range of family-sized, Feed Me favourites!
At Feed Me, we know that life gets busy and feeding a family can be tough. So, having a quick and easy option, that is also nutritious, can mean the difference between domestic chaos and calm. Simply choose your main dish, add on a side of grains or potato and one (or two) veggies and you have a complete and balanced family meal ready to go.
And because we are all about family here we have created our Family Pack!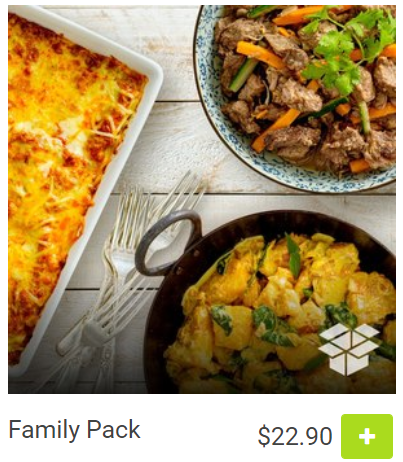 Receive 1 Main Dish & 2 Side Dishes for $22.90, yes please!
We suggest our family meals feed 4-5, but will depend on hunger levels - that is why we have plenty of sides available to make sure no one goes hungry!
So let us do the cooking for you while you enjoy some quality family time.