Our Cottage Pie has all the comfort of a traditional cottage pie with Feed Me's signature twist. If these chilly evenings are making you crave the comfort of mince and mash but you are looking for something nutritious and quick to prepare, Feed Me has the solution for you.
We have taken the humble Cottage Pie from its roots in rural Scotland to modern day Australia. The Cottage Pie is a British classic thought to have been invented as a way of repurposing Sunday Roast leftovers. Our signature recipe elevates the Cottage Pie to a whole new level. Here's how:
1. It is topped with a twist!
All the warmth and comfort of that characteristic potato crust but with more flavour, a lower GI and more nutrients! We have swapped the potato mash for sweet potato. Byebye bland burst of energy and hello sensational sustaining sustenance. Sweet Potatoes pack a nutritional punch with less than half the glycaemic index of a typical spud, double the vitamin C, 2.5 times the fibre, 9 times the calcium, and 18 times the number of amino acids. Our sweet potato topping makes the Cottage Pie an undeniably healthier and tastier choice.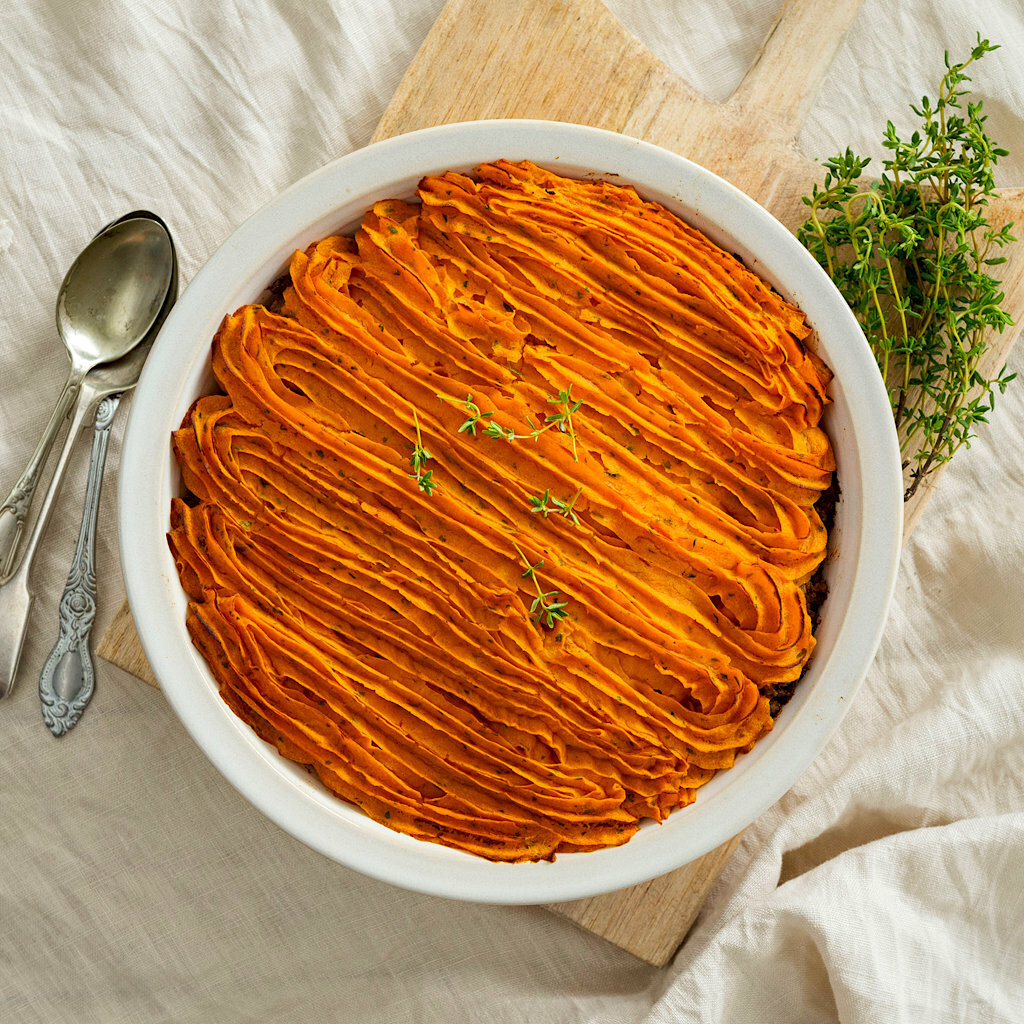 2. It has an added feel good factor.
We source our beef mince from a Western Australian owned local provider. The cattle are raised with a truly sustainable approach in the Western Australian Stirling Ranges. Rest assured you can make this dinner choice with a clear conscience.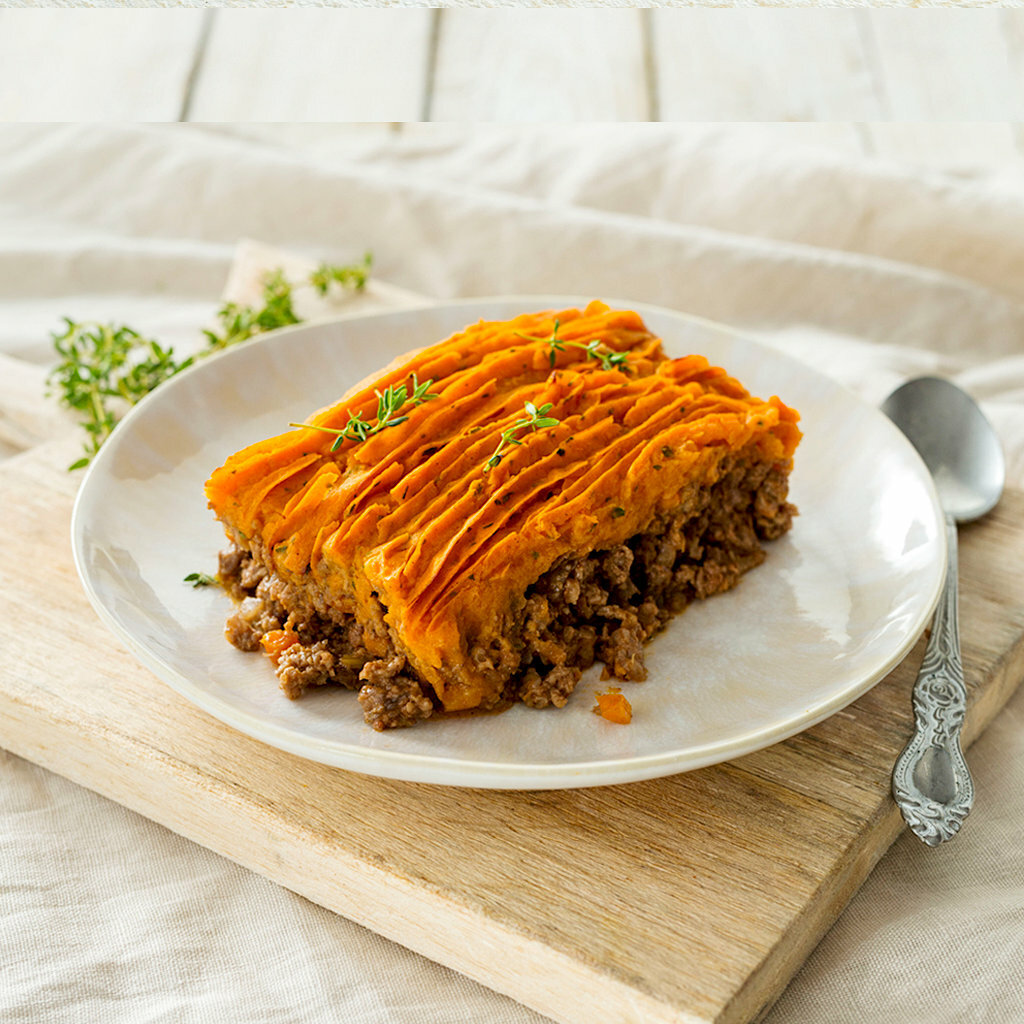 3. It keeps your taste buds and your gut bugs happy.
Increasing plant diversity for gut health is a hot topic at the moment. Our Cottage Pie includes 5 different types of vegetables, which accounts for two-thirds of the total dish. The fibre content per serving is a whopping 6.2g – over 20% of your recommended daily intake.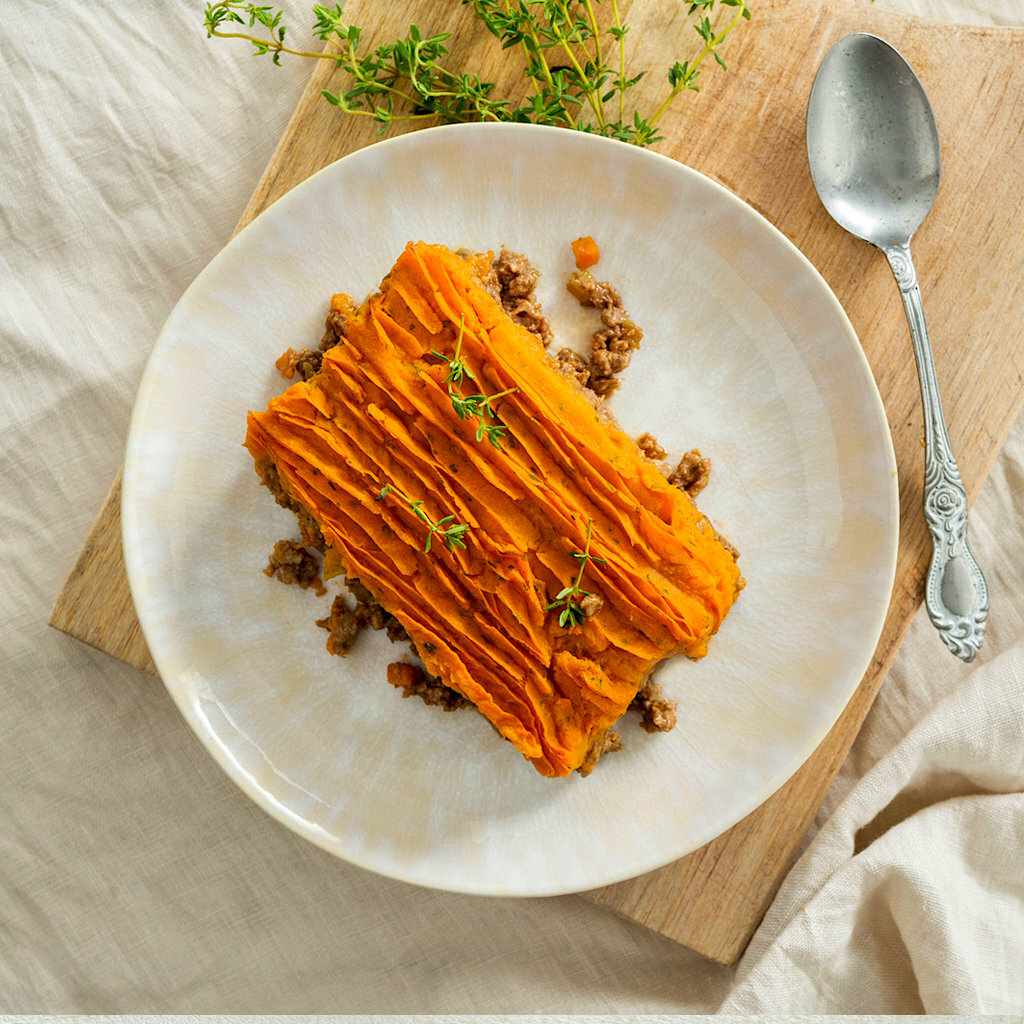 All of this and it can be ready in as little as 10 minutes. So if you are planning a cosy night in, want impress your friends with your 'home cooking' or just need a nutritious back-up meal for a night off cooking, our Cottage Pie is the answer.
We are running 20% off all Cottage Pie Family Meals while our supply lasts. Stock up now and your stomach with thank you later. Click below to visit our store.